Electron Spectroscopy Group
Group Members
Electron Spectroscopy Group
Condensed Matter Physics and Materials Science Department - Bldg. 734
Brookhaven National Laboratory
734 Brookhaven Avenue
P.O. Box 5000
Upton, NY 11973-5000
U.S.A.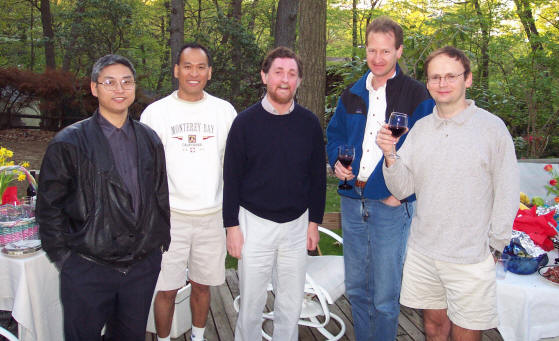 This is a picture taken at Tony Valla's Nature Party BBQ (early summer of 2002); from left to right, Genda Gu, Zikri Yusof, Peter Johnson, Chris Homes, and Tony Valla (a good time was had by all).

Last modified: Tuesday, March 03, 2020 02:48 PM.